Hotel Plan List
Search for a plan by selecting criteria
A total of 1 plan(s) were found
HP Limited Price【Standard Plan】Young service manager recommended. Shinshu's taste "mai dishes" and plan to enjoy hot springs wishing for the Tenryu River.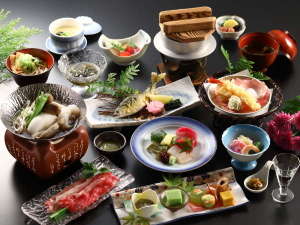 【mai dishes example】Please enjoy the Shinshu's taste
Enjoy Yoshino-tei is a basic plan with one night's meal.
The main ingredient of dinner will prepare local ingredients that change every season.
Yoshi...
Meals

Breakfast & dinner included
Check In

15:00~
Check Out

~10:00