Hotel Plan List
Search for a plan by selecting criteria
A total of 1 plan(s) were found
"Fuyu Sushi of delicious seafood and rough cooking of specialty sea bream helmet" Spring summer Relaxing popular No. 1 Fumoi Sushi gourmet kaiseu dish "In room meal"!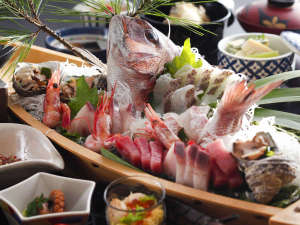 ~ "Sumori Gourmet" Kaiseki - Spring and summer is the most popular cuisine cuisine that will be the most popular in the hotel. ※Fumari-sori for 3 people
It is "Sumori Gourmet Kaiseki cuisine" which becomes the most popular place in the hotel every year in spring to summer.
In addition to boiled seafood...
Meals

Breakfast & dinner included
Check In

14:00~
Check Out

~11:00