Hotel Plan List
Search for a plan by selecting criteria
A total of 1 plan(s) were found
Renewal completed ◎ 4 private baths! A plan to enjoy hot springs and mountain food!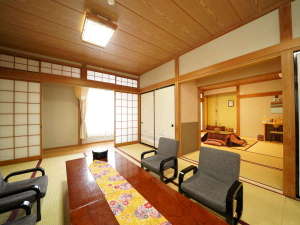 Shizuoka Umegashima Konya Onsen"Ohnogiso"Hinoki-no-Ma
[ Period for Accepting Reservations ] 2020/05/31~2021/04/30
July 23, 2020 Reopening! We will restart with 4 family baths.

All 4 bathrooms of the property are available for private use. Two open-air baths. "Hana...
Meals

Breakfast & dinner included
Check In

14:00~
Check Out

~10:30