Hotel Plan List
Search for a plan by selecting criteria
A total of 1 plan(s) were found
No.1 popular hotel! Joshu Beef Steak elegant taste that melts with Joshu Beef Steak''! Seasonal monthly kaiseki cuisine plan!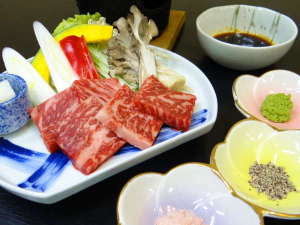 【Joshu beef steak kaiseki】 No.1 popular hotel! Elegant sweetness and rich flavor! Melt meat
◆◇Dishes to the importance of our customers is the recommended plan◇◆
"KANZANSO" is the most popular! Joshu Beef Steak with a melting "Joshu Beef S...
Meals

Breakfast & dinner included
Check In

15:00~
Check Out

~10:00