Hotel Plan List
Search for a plan by selecting criteria
A total of 2 plan(s) were found
◆Room free plan, Hua course! Namiai, Achi Village was certified as a starry sky in Japan.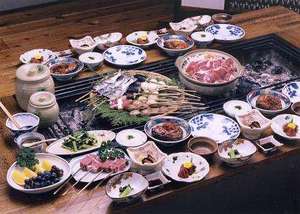 Ilori Ballroom
Also want to keep down on accommodation, we recommend it for business use customers!
Irori Kaiseki Meal meal, with dinner being the most popular basic...
Meals

Breakfast & dinner included
Check In

15:00~
Check Out

~10:00
This Plan Details and Reservation
1Adult (tax excluded)
Total (tax excluded)
Very Satisfied, Shinshu Beef, Grilled by the Irori fireplace plan!
Shinshu Beef elegant flavor
It is a plan to prepare Shinshu's representative taste and Shinshu Beef by grilling
⌒⌒⌒⌒⌒⌒⌒⌒⌒⌒⌒⌒⌒⌒⌒⌒⌒⌒⌒⌒⌒⌒⌒⌒⌒⌒⌒⌒
Plain gril...
Meals

Breakfast & dinner included
Check In

15:00~
Check Out

~10:00
This Plan Details and Reservation
1Adult (tax excluded)
Total (tax excluded)