Hotel Plan List
Search for a plan by selecting criteria
A total of 2 plan(s) were found
Double Room Plan☆Free breakfast benefits【Card payment OK】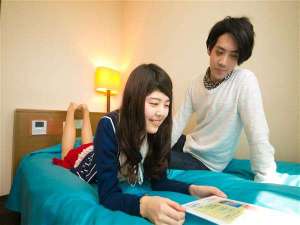 Double room available
【Credit card use OK! Add points card of our hotel】

Front desk is available 24 hours check-in / check-out so departure early in the morning is OK! It...
Meals

Breakfast included
Check In

15:00~
Check Out

~10:00
This Plan Details and Reservation
Online Credit Card Payment
1Adult (tax excluded)
Total (tax excluded)
Twin Room Plan☆Free breakfast benefits【Card payment OK】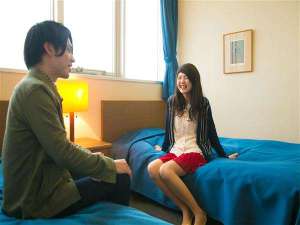 Loose twin room
Early morning departure is also OK! It is a 20-minute drive to the Ogin Dome and Parkplace!

【plan usage example】
·TRINITA cheer for TRINITA! ···...
Meals

Breakfast included
Check In

15:00~
Check Out

~10:00
This Plan Details and Reservation
Online Credit Card Payment
1Adult (tax excluded)
Total (tax excluded)